NATIVE AMERICAN TRIBUTE
May the warm winds of heaven blow softly on this house
and may the Great Spirit bless all who enter here.
A Cherokee Prayer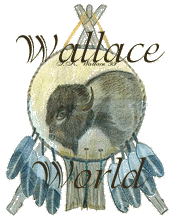 THE TRAIL OF TEARS
My ancestors were removed from Georgia
and North Carolina. Some went to Arkansas and others to
Oklahoma.
See The Removal for history of the Cherokees.
The Mortons were mainly in Georgia
and the Sisco side inNorth Carolina.
I have a partial family tree of the Sisco family and I am in
the process of working on the Morton side. It makes it a little
more difficult due to the fact that when some of the records
were taken, some were listed as Moton.
Any inquiries can be emailed to me.
nannysw@hotmail.com
AN INDIAN PRAYER
O' GREAT SPIRIT, Whose voice I hear in the winds,
And whose breath gives life to all the world, hear me!
I am small and weak, I need your
strength and wisdom.
Let Me Walk In Beauty, and make my eyes
ever behold the red and purple sunset.
Make My Hands respect the things you have made
and my ears sharp to hear your voice.
Make Me Wise so that I may understand
the things you have taught my people.
Let Me Learn the lessons you have hidden
in every leaf and rock.
I Seek Strength, not to be greater than my brother,
but to fight my greatest enemy-myself.
Make Me Always Ready to come to you
with clean hands and straight eyes.
So When Life Fades, as the fading sunset,
my spirit may come to you
Without Shame.
courtesy of Red Cloud Indian School
Pine Ridge, South Dakota
EUFAULA, OKLAHOMA POW-WOW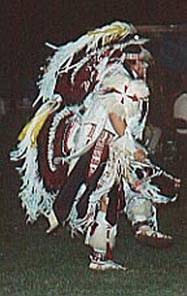 If you are in the area around Labor Day you will usually
find a pow-wow in Eufaula or a surrounding area.
INDIAN PRAYER FOR PEACE
Oh, Great Spirit who dwells in the sky,
lead us to the path of peace and understanding,
let all of us live together as brothers and sisters.
Our lives are so short here, walking upon
Mother Earth's surface.
Let our eyes be opened to all the blessings
you have given us.
Please hear our prayers,
Oh, Great Spirit.
Thank you for spending your time with me.
Background and graphics are the sole
property of Wallace World,
Please do not remove!