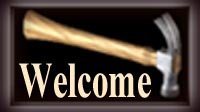 Curio Cabinet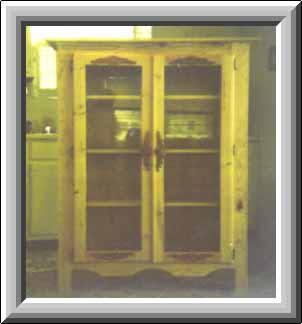 I used a knotty White Pine and did not apply stain
to cover the natural wood beauty.
I put several coats of a clear sealer over it to
bring out the pattern of the wood.
A friend commissioned this for her daughter
who lives in Virginia. I used a Polaroid
Camera to take the picture when I delivered it
and the quality of the picture does not
do the cabinet justice.
Since I don't have a wood shop
filled with fancy equipment,
I used a pot lid from my kitchen
for the cut out pattern
on the bottom front trim.
The doors have overlay trim top and bottom
and under the door knobs.
CORNER COMPUTER DESK
Measures from corner to outside along wall 60 inches.
From corner center to front center 50 inches deep,
Sides are 28 inches deep and 30 inches in tall.
I started from scrap 2" X 4"s and added trim
and 1 and 1/2 sheets of 4' X 8'/ 1/4 inch plywood,
I had on hand.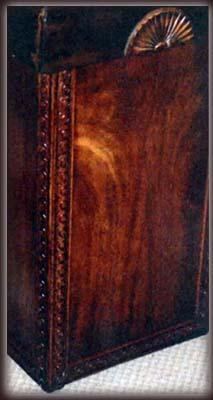 Desk and Curio Cabinet
built by Sharon Wallace